The Ultimate Guide to DIY Granite Fire Pits
Fire Pits: An Essential Outdoor Feature for Any Backyard
Make your outdoor space a warm and inviting extension of your home with a granite fire pit from Swenson Granite Works.
Why Get a Fire Pit?
Are you using your home's backyard space to its maximum potential? Does it serve as a place where the family can enjoy some fresh air, gather with friends and loved ones, spend time with pets and be your own private sanctuary all year long? Many people stop using their outdoor space when the weather turns chilly. We have the solution so you can enjoy that valuable part of your home throughout all four seasons.
A granite fire pit can turn your outdoor space into a year-round room without walls, filled with warmth, fresh air, the songs of birds, sunshine, moonlight and stars. A fire pit as the focal point of your backyard creates a cozy spot to reconnect with nature and loved ones.
Find out the benefits of having a fire pit in your backyard space:
Choose the Right Fire Pit For Your Home and Lifestyle
Imagine gathering around the fire with family and friends, safe from the news and noise of the outside world. A warm amber glow lights a smile across their faces as they roast marshmallows and tell stories while building memories of this perfect moment, spending quality time together.
Swenson's granite fire pits come in a variety of sizes and styles, whether you want to create an intimate nook or a full-on party zone. Get inspired with articles and guides on the various sizes and styles of fire pits available to you from Swenson Granite Works.
The Inspiration Gallery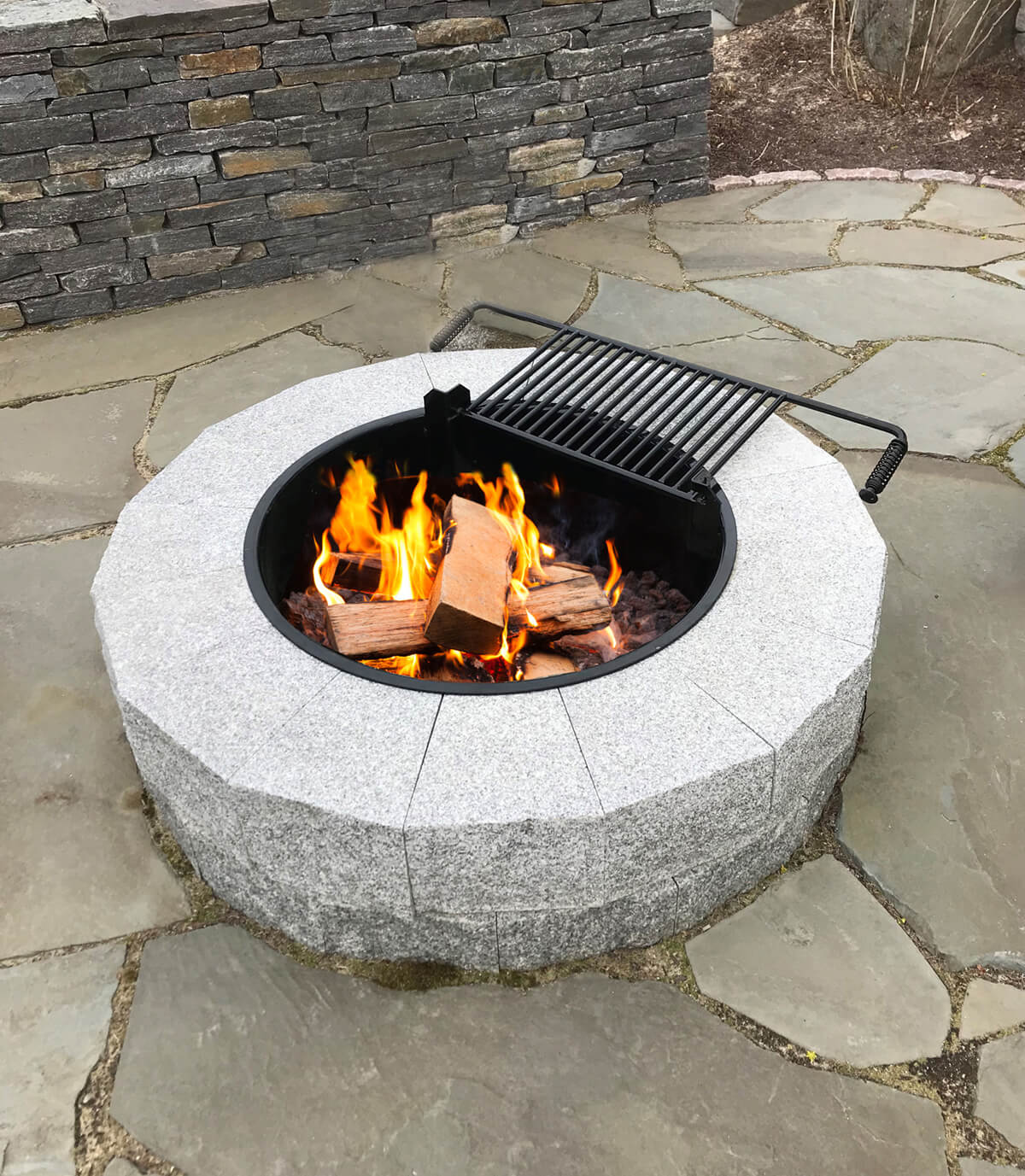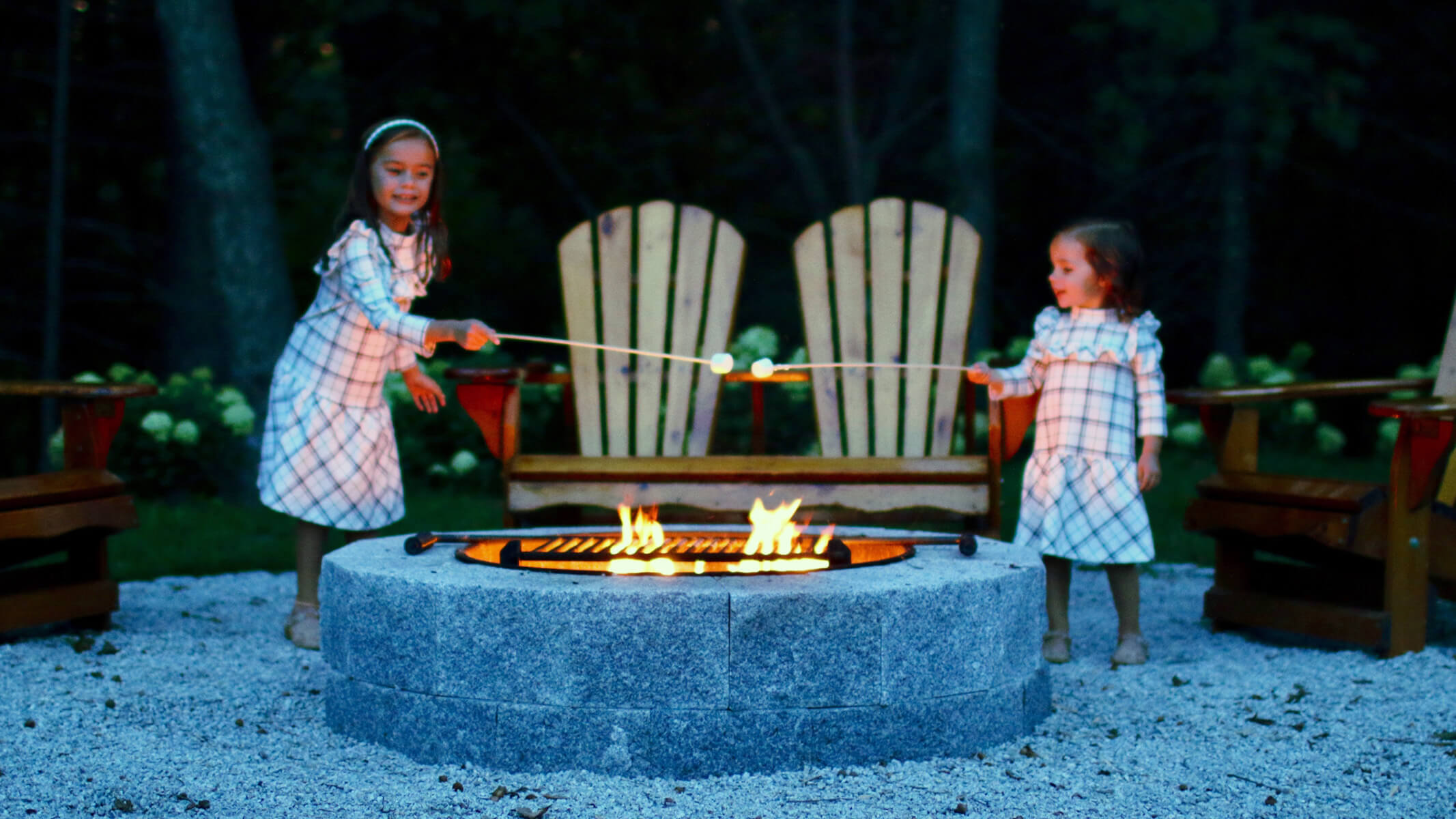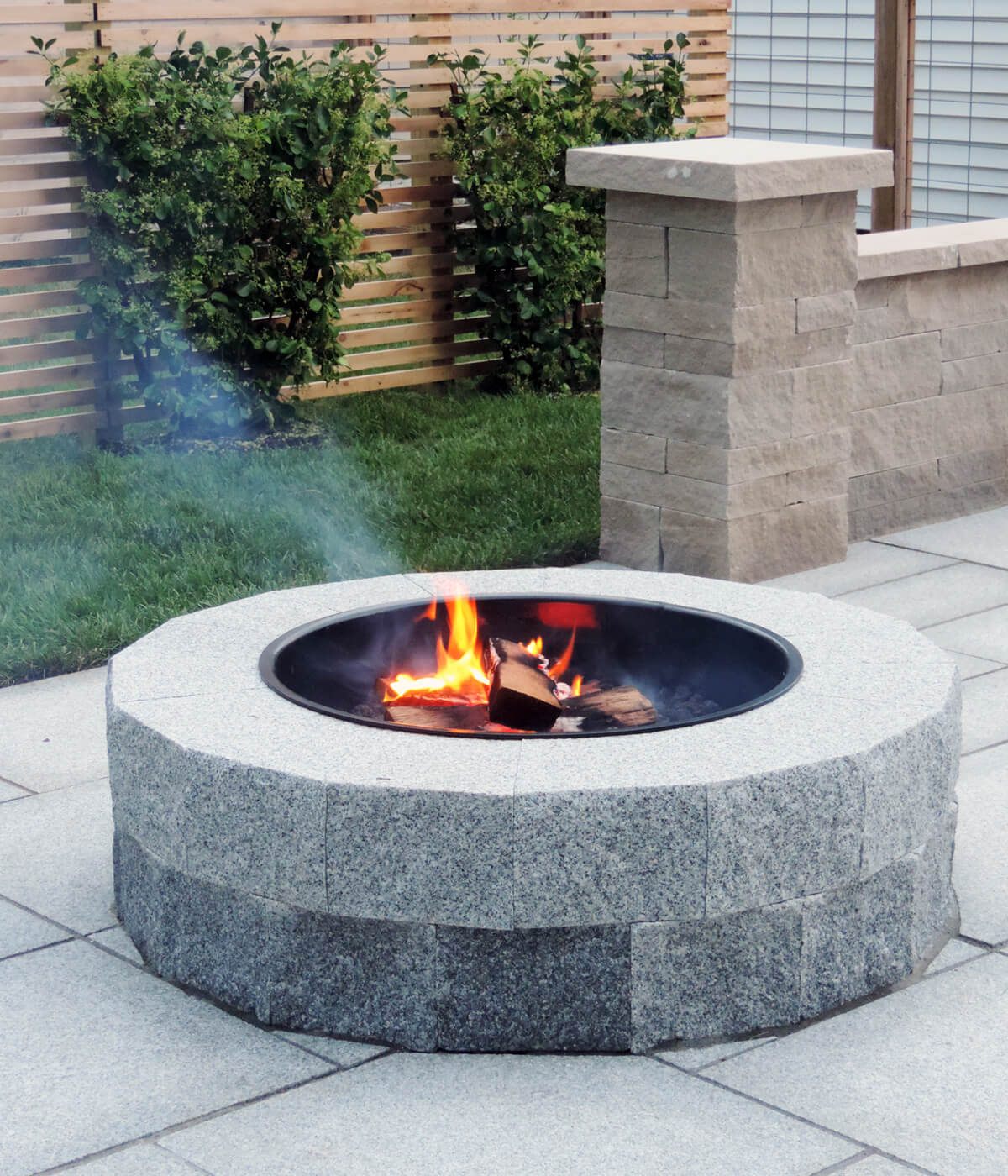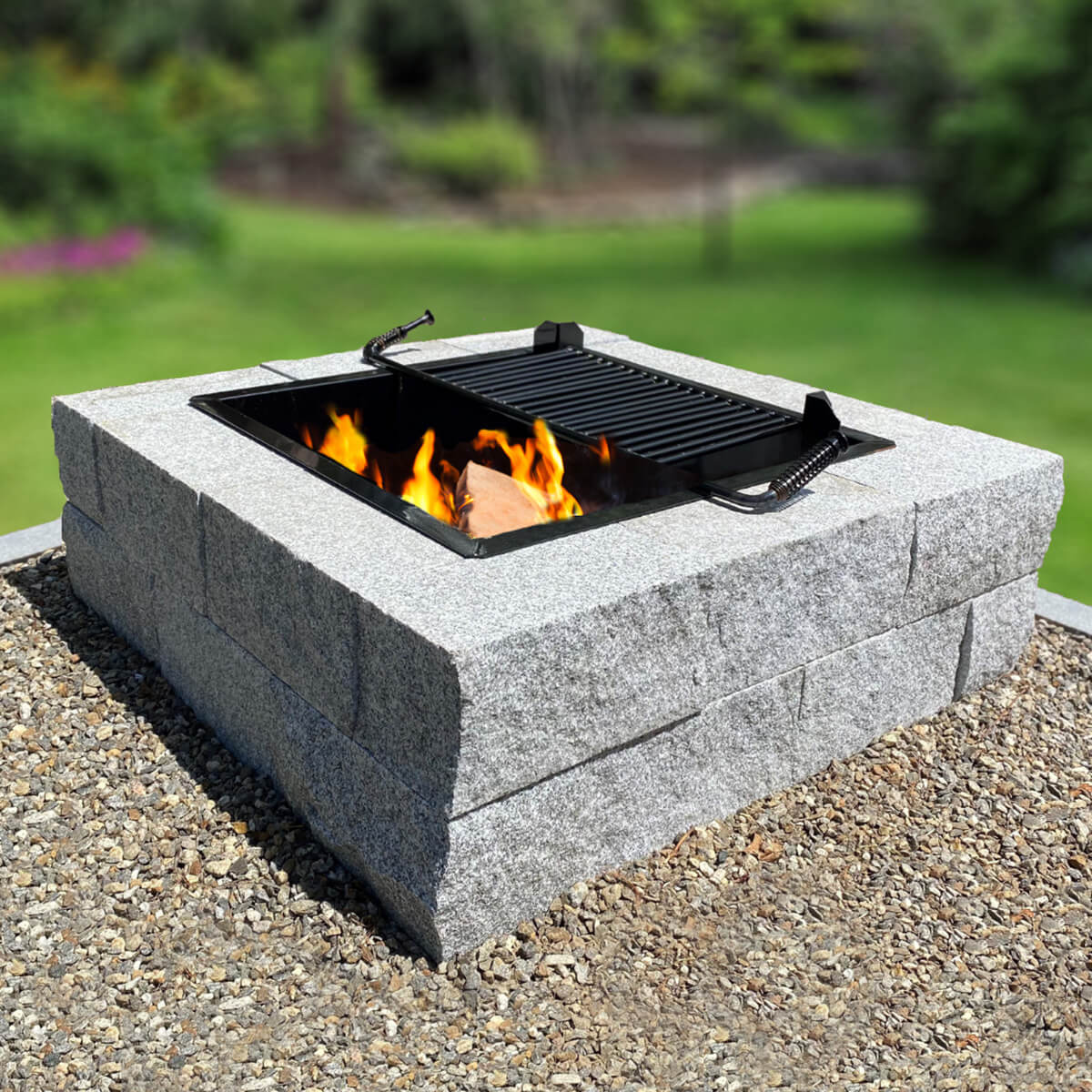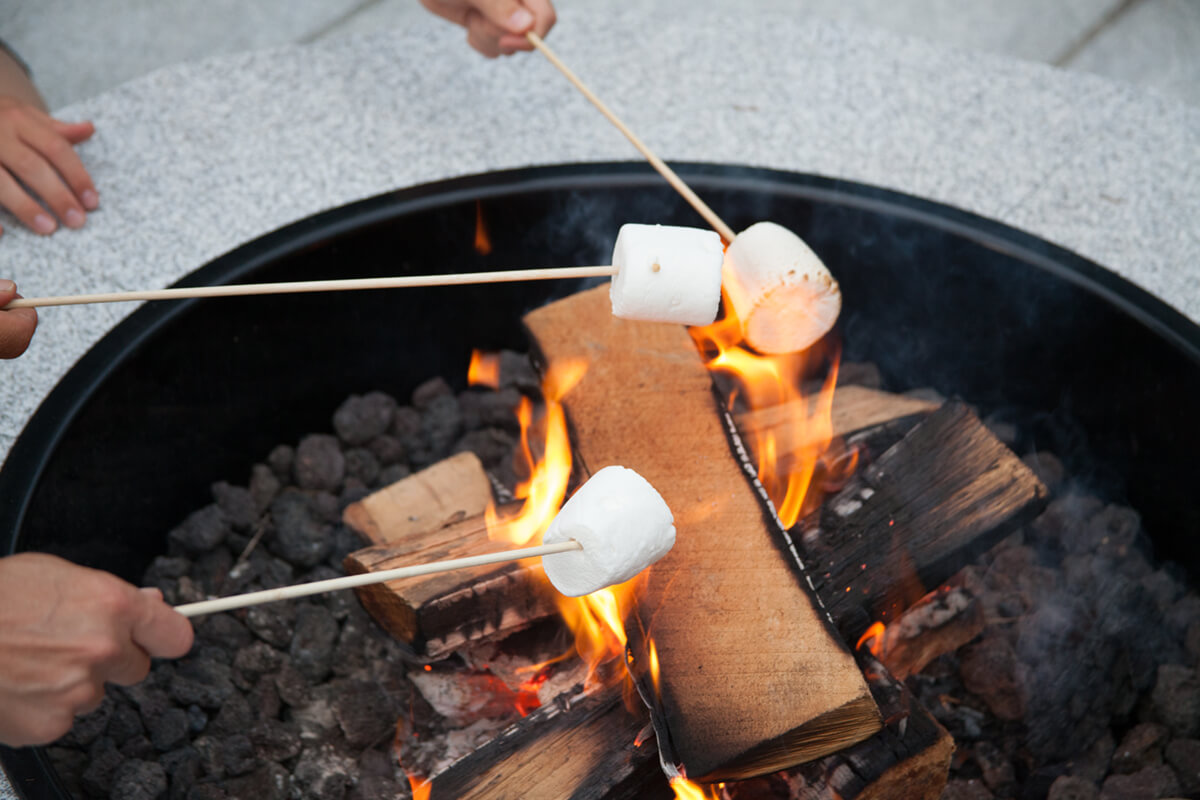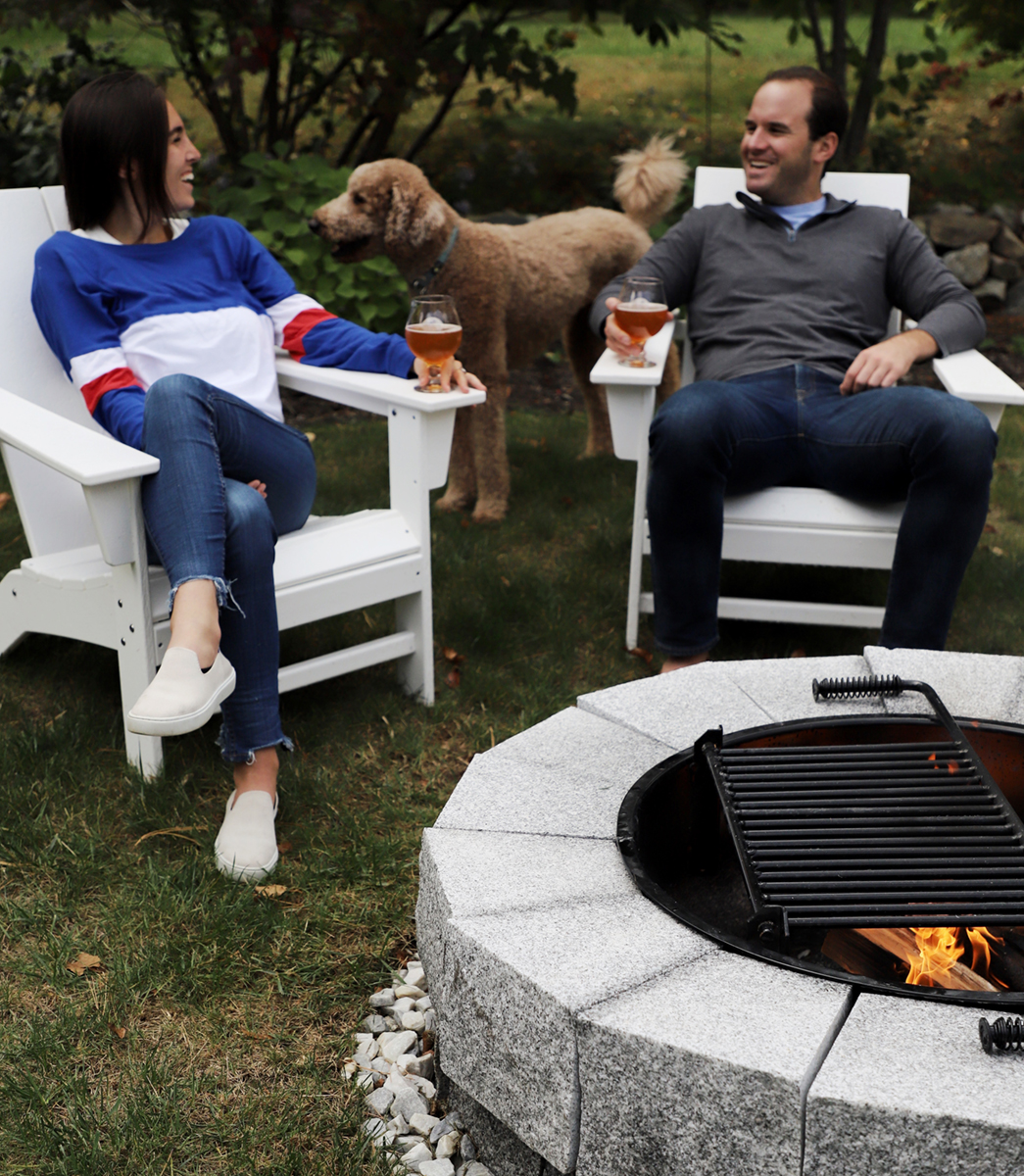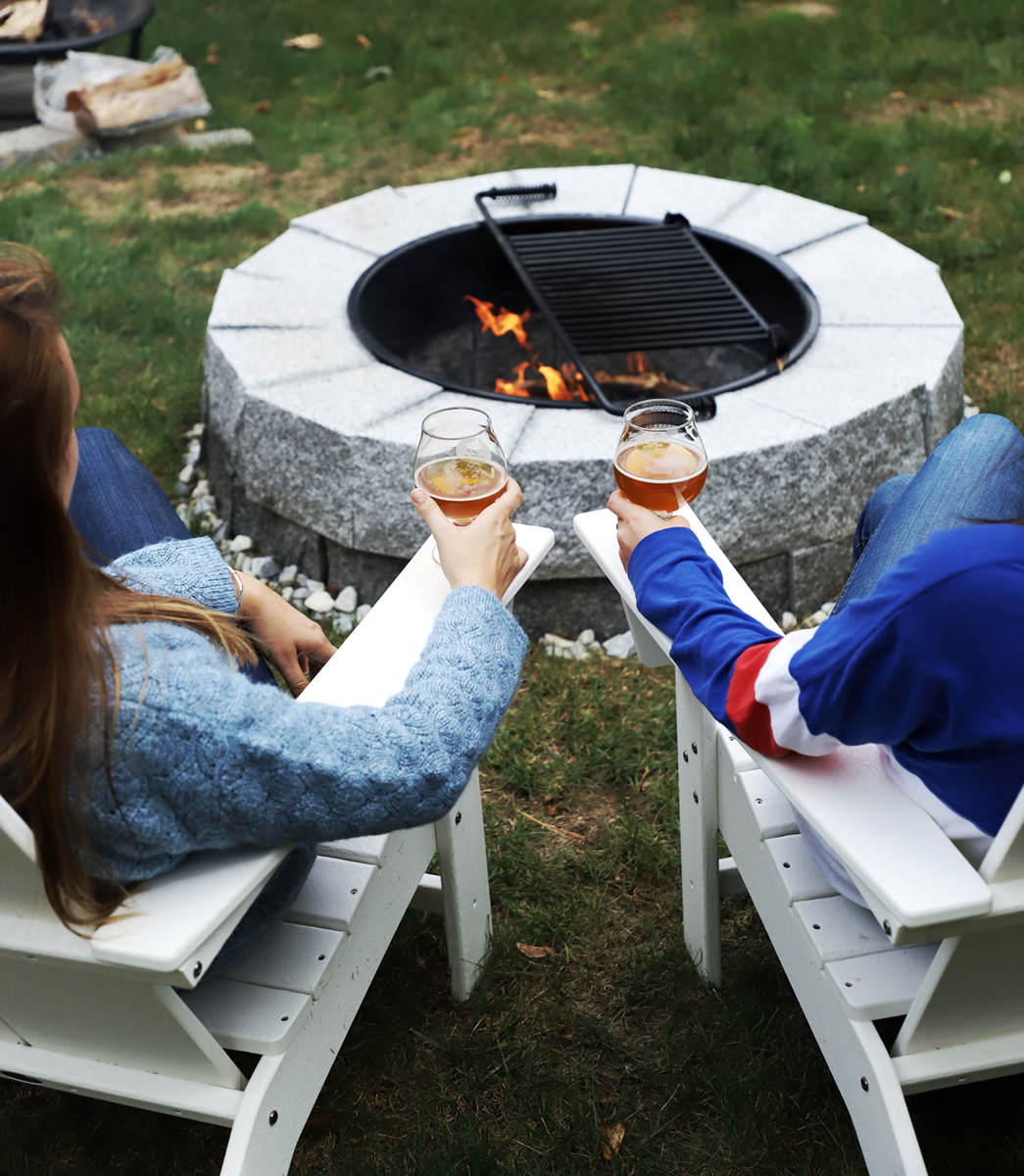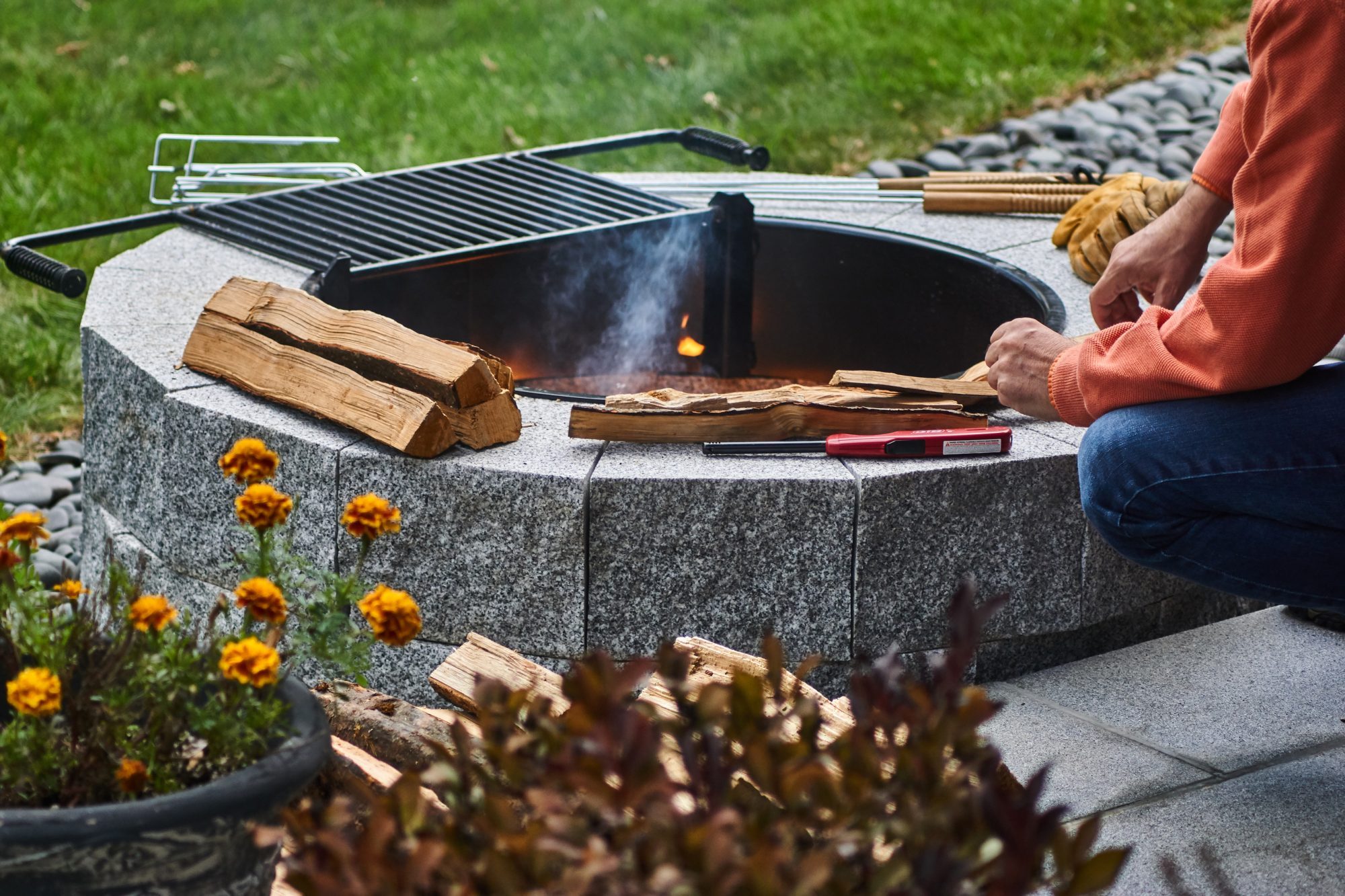 Installing Your Fire Pit
Swenson's do-it-yourself fire pit kits make installation a breeze. You don't need it to be connected to any fuel source, so you can place it anywhere you want to create a warm recreational space. The project should take less than a day to complete, which means you could be cozied up roasting s'mores and staring up at the stars before nightfall.
Learn how to install your own fire pit in a matter of hours with our video and installation guide:
Inspired Outdoor Living with Fire Pits
A fire pit is one of those additions to your home that has an almost immediate return on investment, giving you the ability to use your outdoor space year-round as a place for lounging and entertaining.
It's an easy accessory that's pleasing to all the senses – from the fire's mesmerizing glow to the sounds of birds and crickets singing, the warmth that surrounds you and the delicious smells and tastes of foods cooking over an open flame. Give your home the magical, unmatched ambiance of a fire pit to bring the intimacy of the indoors outside.
Find out how you can bring so much more to your backyard experience: